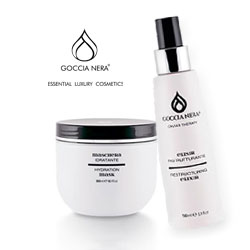 Le immagini inserite sono a scopo illustrativo e potrebbero non rispecchiare l'effettivo aspetto del prodotto.
MAKE-UP FACTORY
Cream to Powder 06 Brick Brown
COD: 09201 2641 6

* Spese di spedizione escluse
MAKE-UP FACTORY Cream to Powder 06 Brick Brown
La Cream to Powder Foundation è un fondotinta in crema opacizzante. Durante l'applicazione particelle micronizzate si rompono rilasciando il prodotto in polvere offrendo una finitura opaca e setosa.
Confezione con specchio che consente di ritoccare facilmente il make up in qualsiasi luogo e in qualsiasi momento.
Caratteristiche e Benefici:
Particelle di polvere micronizzate
Filtro UV
Privo di oli minerali
Senza profumo
Applicazione:
Applicare con la spugnetta su viso e collo sfumando sui lati del viso.
Shade: 06 Brick Brown
EAN 4045915264167