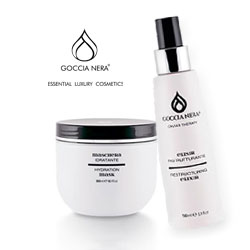 Le immagini inserite sono a scopo illustrativo e potrebbero non rispecchiare l'effettivo aspetto del prodotto.
BE POLAR
CIN4 EDP 100 ml
COD: 02400 BCIN4

BE POLAR CIN4 EDP 100 ml
È per i sinceri, i giudiziosi, i riflessivi, i timorosi e gli equilibrati.
1° Personalità: Sambuco, Mandarino, Ananas, Drunkness;
2° Personalità: Anice, Pepe Rosa, Violetta, Week-end;
3° Personalità: Ginepro, Alloro, Tabacco, We Can.
I lati del carattere sono molteplici: i BEPOLAR sono combinabili e le fragranze sovrapponibili per permettere ai nostri tratti dominanti di condurci verso una felicità altrettanto variegata.
Queste le equazioni della felicità BEPOLAR:
C21 (Passione) + H21 (Bellezza) = FASCINO
CIN4 (Verità) + OS (Ricchezza) = SUCCESSO
C21 (Passione) + CIN4 (Verità) = FEDE
H21 (Bellezza) + OS (Ricchezza) = FORTUNA
EDP 100 ml
GUARDA ANCHE