Le immagini inserite sono a scopo illustrativo e potrebbero non rispecchiare l'effettivo aspetto del prodotto.
SISLEY
Phyto-Levres Perfect 3 Rose The
COD: 27900187613

* Spese di spedizione escluse
SISLEY Phyto-Levres Perfect 3 Rose The
Phyto-Lèvres Perfect è un matita per le labbra dalla mina compatta, morbida e ultra-scorrevole che permette un tratto facile e preciso. La sua formula-trattamento, arricchita di Burro di Kokum e Fitosqualene, nutre, idrata e dona confort. Estratto di Aloe vera e Olio di Jojoba svolgono un'azione emolliente e donano morbidezza ed elasticità. La sua speciale texture "colata" (tecnologia che permette di associare morbidezza, precisione e confort all'applicazione) favorisce aderenza del colore e un maquillage a lunga tenuta. Il suo pennello garantisce un'applicazione professionale e permette ritocchi rapidi in ogni momento della giornata. Il corpo della matita riprende il colore della mina per maggior praticità.
RISULTATI
Labbra perfettamente disegnate. Un risultato maquillage satinato e luminoso. Previene le sbavature del rossetto. Lunga tenuta.
APPLICAZIONE
Applicare la matita, seguendo il contorno naturale delle labbra, partendo dal centro verso le commissure. Per un risultato più intenso e migliorare la tenuta del maquillage, prima dell'applicazione del rossetto o del gloss, applicare la matita su tutte le labbra, colorando l'intera superficie.
Shade: 3 Rose The
EAN 3473311876034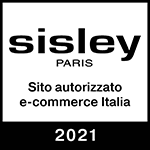 GUARDA ANCHE