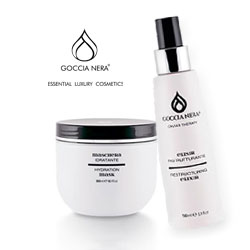 Le immagini inserite sono a scopo illustrativo e potrebbero non rispecchiare l'effettivo aspetto del prodotto.
BE POLAR
OS EDP 100 ml
COD: 02400 BOS

BE POLAR OS EDP 100 ml
È per gli Avidi, i Famosi, i Testardi, i Determinati e i Competitivi.
1° Personalità: Castoreum, Muschio di Quercia, Patchouli, I am;
2° Personalità: Cardamomo, Geranio, Benzoino, Sure;
3° Personalità: Oud, Trinciato Toscano, Noce, Maybe.
I lati del carattere sono molteplici: i BEPOLAR sono combinabili e le fragranze sovrapponibili per permettere ai nostri tratti dominanti di condurci verso una felicità altrettanto variegata.
Queste le equazioni della felicità BEPOLAR:
C21 (Passione) + H21 (Bellezza) = FASCINO
CIN4 (Verità) + OS (Ricchezza) = SUCCESSO
C21 (Passione) + CIN4 (Verità) = FEDE
H21 (Bellezza) + OS (Ricchezza) = FORTUNA
EDP 100 ml
GUARDA ANCHE