Le immagini inserite sono a scopo illustrativo e potrebbero non rispecchiare l'effettivo aspetto del prodotto.
LAB SERIES
The Grooming Oil 3 in 1 Shave & Beard Oil 50 ml
COD: 01350 5T08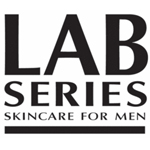 * Spese di spedizione escluse
LAB SERIES The Grooming Oil 3 in 1 Shave & Beard Oil 50 ml
Domare la barba ed enfatizzare la sua lucentezza, tutto con un unico prodotto: "The Grooming Oil". Una miscela di tre olii per agevolare la rasatura e da utilizzare anche per la cura della barba, in un unico flacone.
La sinergia tra olivello spinoso, olio di jojoba e olio di mandorle dolci, arricchita di vitamine, risponde ad ogni esigenze.
Benefici:
Usato come lozione pre-rasatura ammorbidisce la pelle ed aumenta la scorrevolezza della lama.
Usato per radersi protegge da graffi e tagli.
Usato per la cura della barba, conferisce morbidezza e lucidità, nutrendo.
Applicazione:
Agitare prima dell'utilizzo.
Lozione pre-rasatura: per proteggere la pelle, applicarne una piccola quantità sulla pelle pulita e asciutta prima del prodotto per la rasatura preferito.
Rasatura: applicare secondo esigenza sulla pelle asciutta e pulita.
Cura della barba: Massaggiare poche gocce sulla barba e proseguire nella cura del viso abituale. Aiuta anche a controllare la ricrescita del pelo creando una sensazione di confort.
Quantità 50 ml
EAN 022548397527